Unofficial Translation from The Phnom Penh Post's Khmer edition
TUESDAY, 24 NOVEMPBER 2015,
TONG SOPRACH
យុវជនត្រូវតែហ៊ានចេញមុខថ្កោលទោសយុវជនណា ដែលហ៊ានប្រើហិង្សាលើមិត្តស្រី!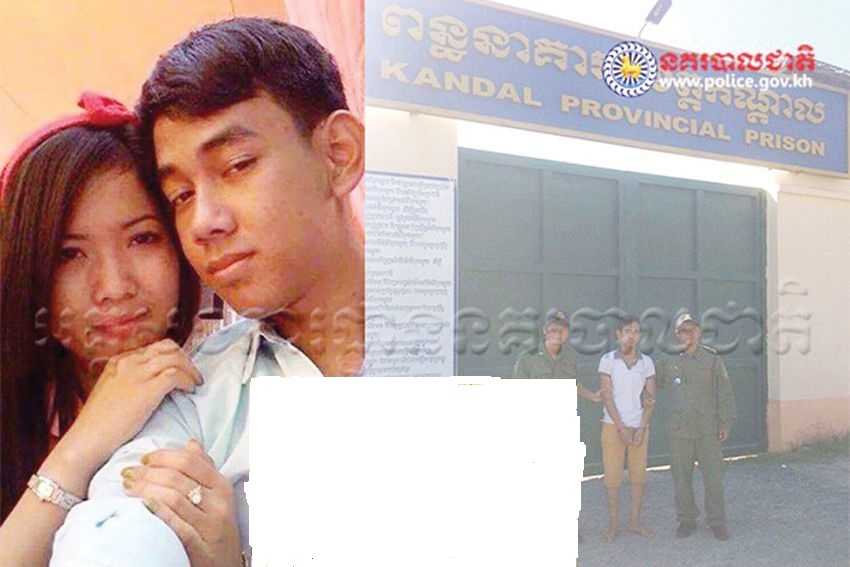 The White-Ribbon Campaign for 16 days, November 25 to December 10, is a symbol of the elimination of the abuses in all forms against women and children. This includes physical, emotional, sexual and economic which involved in the division of incomes, cultures and status in both public and private daily life.
Gender-based violence, committed by both men and women, seem to be worsening as people today tend to bad-tempered and express their anger through violence, which undoubtedly lead to physical abuses. According to the researches and case studies, men are so much more likely to use to violence against women and girls; this concept is in the 19th recommendation of the Convention on the Elimination of All Forms of Discrimination against Women (CEDAW). While the general view sees gender-based violence as the consequence of poverty, this tendency are spreading to the rich, the educated, and the higher position. The main cause of the violence is triangle love or love affairs, which is also linked to jealousy that a married man involved in love another woman.
Based on the National Survey on Women's Health and Life Experience in Cambodia found that 21 percent of women who interviewed had suffered physical or sexual violence or both by an intimate partner. While, 8.1 percent of young women who age 15-24 responded that they had experienced physical and/or sexual intimate partner violence within the past 12 months (WHO, 2015).
Currently, Gender-based violence resulted from triangle love or love affair is widespread among young people, even those who are educated, which has emerged to be a big concern. It takes many forms of abuse, such as acid attack, torture, murder, rape, and gang rape. Just in the previous week, there were three cases of gender-based violence perpetrated by young males. Case 1: a young man who worked as an ESL teacher in BELTEI International School branch in Takmao stabbed his fiancée to death because she who teaches the same school wanted to finish their relationship and she accused the perpetrator of having secret love with another girl. Case 2: In Sankat Sanke of Phnom Penh, a young man who employed at a tourism company confined and tortured his girlfriend, who is a medical student. Case 3: A young female factory worker was gang-raped by 4 of her co-workers that one of them as her boyfriend in Oudong District, Kampong Speu province. These three cases were reported by varies local daily newspapers.
Do these young men imitate the older people, who use violence on their wife and lovers, which they see on the news or Facebook? Have they experienced or witnessed violence in their own family relationships? With such increasing trend, why do the Cambodian youths not publicly condemn those young men who used brutal violence against his girlfriend? In general, some youths express their anger and criticism toward the violence in their rough Facebook posts and comments while many others do nothing, different from Indian youth who have organized demonstrations to oppose to, condemn and demand the severe punishment on a group of men who gang-raped and abuse a female medical student to death on the public bus in 2012 (BBC).
Meanwhile, PM Hun Sen, the Ministry of Women's Affairs, as well as many NGOs who deal with women's rights, have not reacted to or made any statement to oppose to ferocity from young men on their lovers. Yet, they made the statement to condemn the violence on celebrity, for example, the case of Miss. Sasa suffered from violence by Oknha Sok Bun, as if they have so much to do with it. (The PPPost & Asiaconrespondence.com). However, they did literally nothing to those who killed, torture or gang-rape their lovers, not even a single condemn letter. Apparently, the Ministry and those women or youth organizations, along with youth federation and networks, have not been doing much in preventing gender-based violence.
Why then does the 8th committee of the National Assembly responsible for women's affairs never invite the Ministry of Women's Affairs to present the development of Women's and girls' welfare and roles in the society? Have the National Action Plan for the Prevention of Violence Against Women (NAPVAW, 2014-2018) properly responded to the actual situation of women? We cannot just let the situation go out of hand, like the Roka commune case in Battambang province, where the Minister of Health struggled explained after HIV transmitted was already spread all over the commune. Undoubtedly, that was too late. Similarly, participating in the annual White-Ribbon Campaign does not help much once per year. Without follow-up campaigns, the awareness of women's issues was almost forgotten.
This is a dangerous problem, which is popular among young people, who may imitate it from their peers. Women become more and more afraid as men tend to be more and more ferocious, even if they are educated. This is because of interchange between conservation to modernization which lead to impact from premarital sex (Soprach, 2008) and to jealous and violence among young people.
Hence young people should think about the future; especially, the decisions in involved in sex with their partner, the roots cause of the problem lead to violence. The Ministry of Women's Affairs should increase more gender budget in 2016 in wide dissemination of the laws related to violence against women in a comprehensive response to key strategy in the 4-year plan (NAPVAW, 2014-2018). However, women's and youth's organizations should organized vigorous campaign against the youth's actions on his girlfriend.
Tong Soprach is a social-affairs columnist for the Post's Khmer edition.
Comments: soprach.tong@phnompenhpost.com