Unofficial Translation from FRESH NEWS's Khmer edition
TUESDAY, 02 JULY 2019,
រដ្ឋមន្រ្តី វង សូត៖ ជនអនាថាជាង ៩០០នាក់ ត្រូវបានទទួលយកមកពិគ្រោះយោបល់ និងបញ្ជូនទៅទទួលសេវាបន្ត នៅមណ្ឌលសំចតរាជធានីភ្នំពេញ និងអង្គការដៃគូ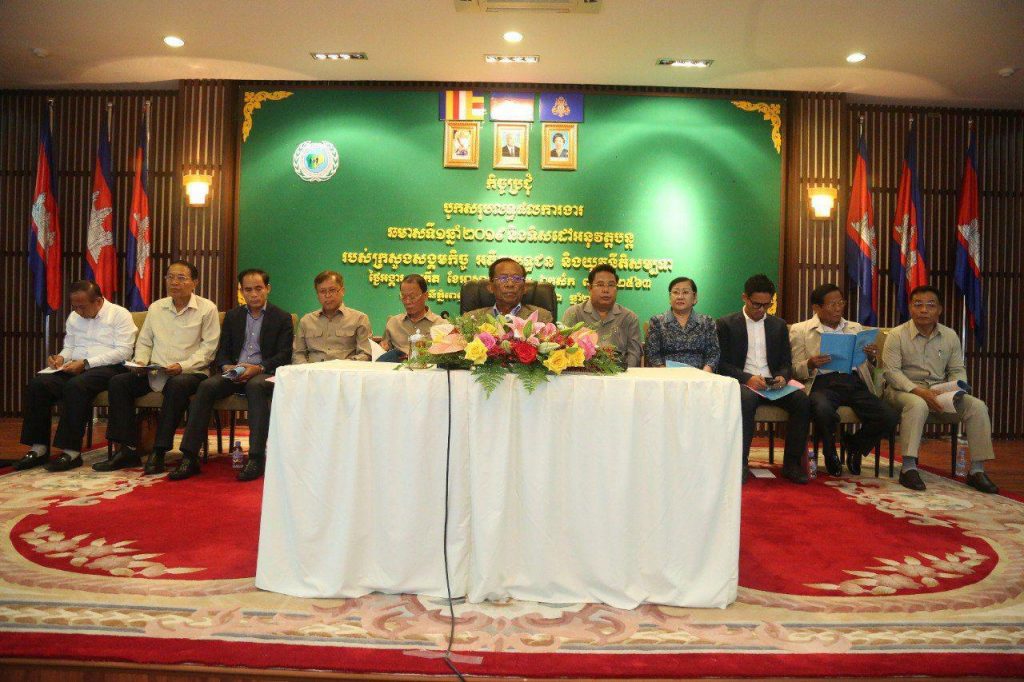 Phnom Penh: Vong Soth, Minister of Ministry of Social Affairs, Veterans and Youth Rehabilitation, said that 914 homeless people were consulted and sent to next services in Phnom Penh Social Affairs Transit Center "Prey Speu" and Non-government Organization partners and then integrated 743 of 914 people into their community during first semester 2019. The transit center has continuously improved and received hundreds of homeless people for accommodation and vocational training before reintegrating into the community.
HE Vong Soth confirmed that the Mental Health Center was established and it will be operated soon. He also raised a new government policy to support poor pregnant women until their children under 2 years. It has been implemented since June 1, 2019 by the Ministry of Health and from January 2020, Ministry of Social Affairs, Veterans and Youth Rehabilitation will lead and be responsible for the task. Vings Soth said in the first semester meeting to present the results of the first semester of 2019 and to direct the activity plan for next year on July 2, 2019 at the MOSALVY.
The Minister also continued his speech that 438 human trafficking victims were provided some supports such as mental health education, health care, rehabilitation, vocational training and community reintegration. Whereas Poipet Transit Center has been built and launched to receive human trafficking victims from Thailand.
While, the Ministry of Social Affairs has also actively implemented to reform of the alternative health care for orphaned children at childcare centers through strengthening the quality and  inspection of expansion of community-based childcare programs. 1,013 children were integrated into their communities of the five targeted provinces.
In additional, at the first semester review meeting highlighted the main points such as social welfare services for the vulnerable people, child health services, the aging people are taken care of, social security fund for civil servants, rehabilitation, vocational training, job creation;  especially for disability people.
LINK TO The Column of the Phnom Penh Post here:
Why Gov't Focus on Modern Prison Rather Than Rehabilitation Center for Trafficking Victims?