Unofficial Translation from The Phnom Penh Post's Khmer edition
WEDNESDAY, 05 DECEMBER 2018,
TONG SOPRACH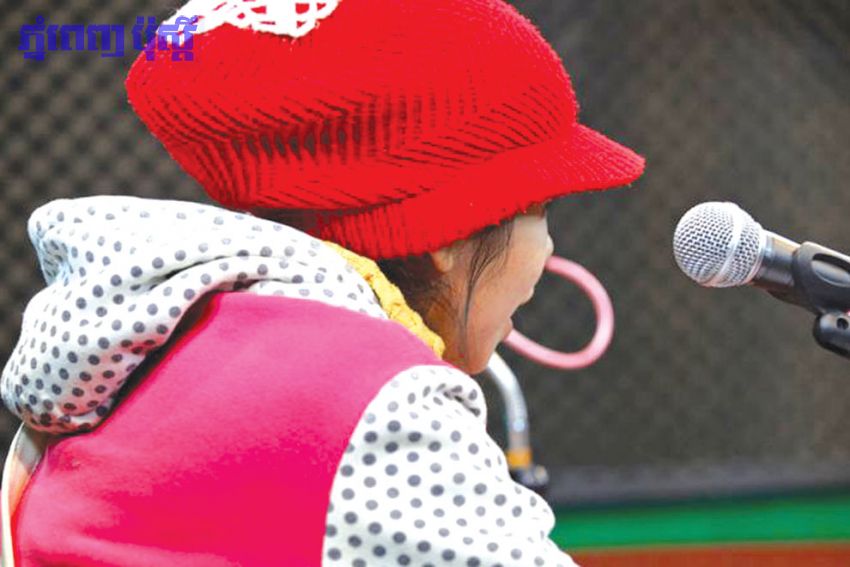 With the 12th National Anti-human Trafficking Day coming up on 12 December, we should ask: what are the achievements relating to anti-human trafficking that the government is going to show?
A 2017 study by the International Labor Organization (ILO) and the International Organization for Migration (IOM) surveyed over 1,800 migrant workers from Cambodia, Laos PDR, Myanmar and Vietnam upon their return from Thailand and Malaysia. The study found that 93 percent of migrant workers regularly sent remittances home while working abroad. These remittances were used for a range of purposes, including immediate household needs, children's education, paying off debts, savings, and supporting family members.
Local villages in Cambodia have become quiet with only grandparents left to take care of their grandchildren, as the parents have migrated to work abroad, sometimes without legal documents.
According to Government statistics, 1.07 million Cambodian migrant workers are currently registered to work abroad. Recently, the inter-ministries of Cambodia and Thai authority have provided legal documents as well. However, a report by the Ministry of Labor and Vocational Training stated that as many as 5,000 people cheated by brokers and working without official papers were deported back to Cambodia so far this year.
Some Cambodian migrants were trafficked from one country to another in the region, based on a rapid survey conducted by the UN Inter-Agency Project on Human Trafficking (UNIAP) in 2010, which involved interviewing 400 Cambodians migrants at the Poipet border that were deported by Thai authorities. The survey indicated that nearly one quarter of these migrants were victims of human trafficking, and one in three complained of working in poor conditions.
"Sub-programme "I" of this project raises spending on welfare development for trafficking victims and vulnerable people and family support, while sub-programme "II" develops children's welfare and youth rehabilitation. Both sub-programs received an annual total of 15.8 billion riel (approximately US$4 million)."
However, there are the diversity reports on Anti-human trafficking in Cambodia. For the annual report by government, specifically Ministry of Interior demonstrates on the arrest of offenders, rescuing the victims and implementing the legal procedures.
The General Commissariat of National Police recorded 159 cases of human and sex trafficking and 345  hunan and sexual trafficking victims were rescued in 2017. This marks an increase of 67 cases compared to those recorded the previous year.
The 2017 Anti-human Trafficking annual report by The National Committee for Counter Trafficking (NCCT) details the activities of inter-ministries, both in national and international cooperation, organisation partners and other private legal companies to help prevent and counter the human trafficking. However, this report also highlights the key challenges still faced, especially the lack of budget of institutions to support rehabilitation of human trafficking victims.
Detailed case-by-case reports from NGOs working on human trafficking have found victims who have been tricked into marriage in China, where they experienced abuse such as rape and their passport was taken away. In some cases, victims were resold to brokers in Malaysia, Hong Kong and Taiwan. Other Cambodians working on fishing boats in the Gulf of Thailand were sold on to India.
Recently, some females legally employed as domestic workers in Malaysia via a registered company have reported physical assaults and rape at the hands of the house owners. They lost their memory and became a mental disorder person. Some were brought back home by their families directly, others were deported via plane back to Phnom Penh, and some were sent to NGOs shelters which then assist with their repatriation.
According to a 2018 Global Slavery Index report, Cambodia is estimated 261,000 people who are living in modern slavery.  There are an estimated 15,000 – 20,000 prostitutes in Phnom Penh alone – where many of Agape International Mission's programs are located – and more than 15% of those are estimated to be children under the age of 15. At AIM, roughly 40% of survivors we rescue from sex trafficking are minors.
While, The International Labor Organization estimates that there are over 40 million people living in modern day slavery. In 2016, 4.8 million were estimated to be victims of forced sexual exploitation.
The US Department of State's annual monitoring report for 2017 notes that the Cambodian government has demonstrated increased efforts on combating human trafficking compared to the previous period. The government has convicted a significantly higher number of traffickers and allocated more funds to the National Anti-trafficking Committee. However, Cambodia remains on "Tier 2" due to the government not fully meeting the minimum standards for elimination of human trafficking.
The Ministry of Finance and Economy has initiated a project in 2018 to increase the budget of the Ministry of Social Affairs for improvements in a rehabilitation center for trafficking victims. Sub-programme "I" of this project raises spending on welfare development for trafficking victims and vulnerable people and family support, while sub-programme "II" develops children's welfare and youth rehabilitation. Both sub-programs received an annual total of 15.8 billion riel (approximately US$4 million).
Thus, the national budget is very small amount for supporting the provincial and municipality social affairs departments, at the rehabilitation center and integration into the family and community as stated in the referral system of the guidelines on forms and procedures for Identification of victims of trafficking and for appropriate service provision by NCCT, 2015 and Policy and Minimum Standard on the Protection of Rights of Victims of Human Trafficking in 2009.
Due to the lack of national budget spending, assistance from foreign NGO partners is required to support operations such as a rehabilitation shelter, which includes a counseling service, medical service, legal aid, education and skills training. If donations run out, these services will also disappear, so it will not be sustainable.
Both existing policies and new guidelines should be revised with each respective authority to help solve the issues facing rehabilitation of human trafficking victims. The government should increase the national budget spending and reduce the reliance on aid from NGO partners in order to ensure the longevity and autonomy of these programmes.
Other countries facing the same human trafficking problems as Cambodia were recommended to develop rehabilitation center for human trafficking victims at the Human Trafficking rehabilitation session of the Trust Conference organised by Thomson Reuters Foundation that I attended in London last month.
The Poipet Deportation Center, supported by International Organization for Migration (IOM) and located on the Cambodian side of the Cambodia-Thailand border, currently does not provide full rehabilitation services. Victims are admitted for just one or two days before being sent back to their hometowns. Meanwhile, the Prey Speu Rehabilitation Center in Phnom Penh does not provide rehabilitation service for human trafficking victims, but just hosts homeless people and beggars that municipal police officers have rounded up off the streets.
Rather than creating more rehabilitation centers in Phnom Penh and other provinces for victims of human and sex trafficking, the government is building a prison equipped with modern devices to house rich convicted criminals, a model copied from developed countries such as the US, Australia and New Zealand.
In recent months, opposition party politicians have had their political rights suspended. However, the National Assembly, which is currently completely controlled by the ruling Cambodian People's Party, is considering an amendment to the Law on Political Parties to allow pardons from the King so that these banned politicians can restart their political careers. So why is the government not able to improve the standard of rehabilitation centers for victims of modern slavery and trafficking?
Tong Soprach is a social-affairs columnist for The Phnom Penh Post's Khmer edition.
Comments: soprach.tong@phnompenhpost.com
NOTE: Phon Dyna, Primary Translator for this column