ថវិកាយេនឌ័រ គួរបែងចែកទៅថ្នាក់ក្រោមជាតិឲ្យបានច្រើន
Unofficial Translation from The Phnom Penh Post's Khmer edition
TUESDAY, 25 NOVEMBER 2014,
TONG SOPRACH
Today, the 16-day campaign to eliminate violence against women, which takes place annually from 25 November to 10 December, commenced. Cambodia has been showing its strong commitment to address the issue through the participation of the Ministry of Women's Affairs and the civil society, who deal with human rights. There are many activities in the event such as the ceremony and dissemination of information about prevention of all forms of abuse against women and children, including physical, verbal, and economic abuse, trafficking etc.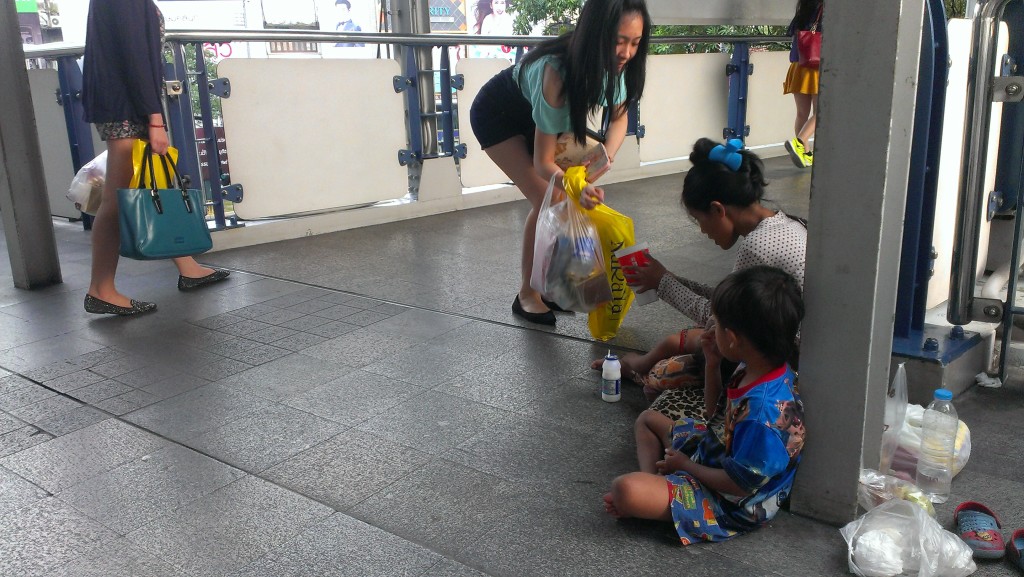 Cambodia has been internationally recognized for improvement on gender equality, in areas such as elimination of all form of discriminations and violence against women. Noted also in the speech of Dr. Ing Kantha Phavi , the Minister of Women's Affairs, at the Asian and Pacific conference on the "Review of Gender Equality and Empower Women for 20 year after 1994" in Beijing, (Beijing+20) in Bangkok in last week [17-20 November 2014], progress towards gender equality has been substantial. For example, the percentage of female National Assembly's members increased from 5 per cent to 20 per cent, at least one female official was promoted a position in each national and sub-national levels, maternal mortality rate dropped from 472 to 206 deaths per 100,000 live births, the number of married women suffering domestic violence dropped from every fourth to every fifth woman, and female employment and education increased.
Meanwhile, representatives of civil society in countries of Asia and the Pacific spoke at the conference about gender abuse including violence against women, violence against domestic workers, rape, trafficking etc. They also raised the exceptional cases in Cambodia, in which women have been suffering from illegal evictions, physical abuse, such as violence and imprisonment from police force during their protests against seizing of their lands and houses. Currently, 17 women from Beung Kok lake community were arrested in prison and other activists are still in prison. Many are protesting and demanding their release. This obviously contrasts with the content of Dr. Ing Kantha Phavi 's speech at the conference.
A question would be asked when the women who were beaten and arrested during their protesting Did the officials from the Ministry of Women's Affairs take a visit? Female representatives from the opposition party who protested over the controversial result of the previous general elections in July last year and were later arrested and confined in Prey Sar's Prison never received any visit from those officials as well. This is the political discrimination against women by women.
Regarding this problem, I even questioned Dr. Ing Kantha Phavi myself at the conference. Why don't the Ministry of Women's Affairs allocate more gender budget to the local government, especially, district and commune, where there are gender focal point officers who work directly with women and children in the community who suffer from violence? In response to my question, the minister just shortly answered that," The local administration is the work of the Ministry of Interior."
Undoubtedly, the Ministry of Women's Affair does not seem understand its role and responsibility. For example, when other ministries and/or institutions implement measures in the fields of education, health, labour, crack down trafficking in women and children and so on. This MOWA's presentation on achievements on gender equality always seem to engage with intervention but in fact, most issues are implemented by other ministries and NGOs.
"However, taking the Decentralization and Deconcentration reform on sub-national levels into account, the ministry sarcastically claims that the local government is the responsibility of the Ministry of Interior. In fact, the Ministry of interior is just one of six elements of the D&D reform through The National Committee for Sub-National Democratic Development (NCDD) in gender mainstreaming and women of women. That is, the Ministry of Women's Affairs should work with sub-national development as well, and its work is to support gender equality by cross-cutting.
The two ministries have the obligation to promote gender equality the same, and they cannot just say it is a sole responsibility of one institution. They have to cooperate and discover the solutions to problems of women and children through allocation of gender budget to local administrations who implement measures directly in their communities. Because in recent the two bodies have been made efforts to promote women and provided functional assignments to supporting women and children to sub-national levels. So, what should the local government woman officers do if the job of just offered the position and function for them to helping women and children was offered to them without gender budget allocation?
Mrs. Meher Afroze, the Minister of Women Affairs of Bangladesh also shared her experience about gender equality in her country at the conference. The gender budget, as she stated, was even more than enough, and it was distributed to various ministries and local governments are the ones who allocate it. During the coffee break, I interviewed HE Meher Afroze and asked her about reasons for this step. She answered that her ministry was not responsible for the implementation of gender equality or adoption of gender budget but for making the plans of expenditures for the institution that implement the policy; moreover, most of the budget was allocated at the sub-national levels.
She added that her ministry had no information about the amount of the annual budget, as it had been allocated by the individual ministries and sub-national administration. The gender budget in Bangladesh was adequate because the prime minster and important ministers are all women.
Cambodian MOWA should reconsidered distribution of gender budget to the sub-national levels and in this effort we could take an example from Bangladesh. So far, the Cambodia MOWA, which has both external financial and technical supports, has been formulating laws and documentation related to the collection of data, the establishment of policies and guideline about gender equality. After Beijing+20, the ministry has declared its three latest strategies: primary intervention, the provision of services for victims, and monitoring and evaluation. Nevertheless, these strategies, which seem so effective enough, were just written pieces of paper, and they have not proved any actual activity achievement, which cause the Ministry of Economy and Finance and the Council of Ministers to be reluctant in increasing its annual budget. The budget for Ministry of Women's Affairs has remained 9 million dollar for 2015, due to they [MEF and CM] have not seen the intervention by MOWA.
The woman parliamentarians at the National Assembly never pay any attention to the women's affair and therefore never care to propose for the increase in budget for it. They would rather raise their hands as the sign of approval of the law following their own party.
Despite the end of the war in Cambodia and the positive changes in data of gender equality, many Khmer women are still living in misery, suffering from violence or adultery from their husbands. Losing everything including their rice fields, some women left their village for Thailand to be laborers or beggars. You may not notice when you see begging women in the front of the market or mall in Bangkok, but if you ask, you will know that most of them are from Cambodia. Some of them are pregnant or carrying their children with them while some others are at risk to the victims of sexual trafficking and face all the forms of violence.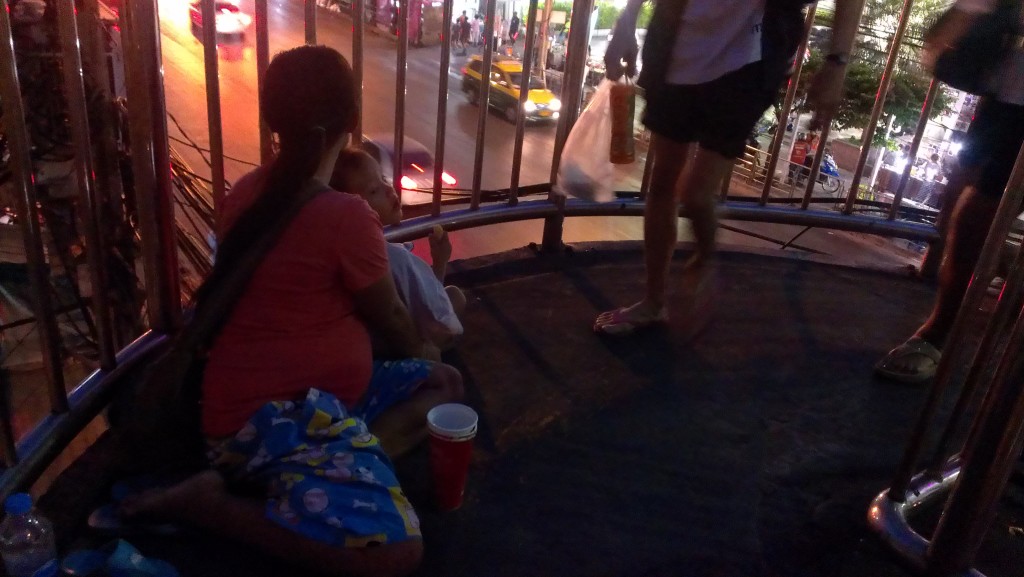 In the Beijing +20 press conference, I commented Dr. Ing Kantha Phavi, Minister of Women's Affairs on last Joint Declaration of the conference, which had some points not responding to the current actual situation of women in Cambodia, such as the main point of Women in Armed Conflict, larger for country, such as in the areas of Central Asia are conflicts and war. Hence, the concern about trafficking of women and girls [small point] stated under Article 38 of the Joint Declaration to be the most important point for measuring the gender equality in Cambodia.
In fact, the problem of human trafficking in Cambodia is still tier 2 of Watch List created by surveillance of the US Department of State. The minister explained that trafficking of women is a modernized problem, yet the Ministry has solved them through a memorandum of understanding [MOU] with some countries on Mekong and recently MOU with Thailand and through the research finding interpreted the decline of the data. Her answer sound to be that of those who never work in the community and doing everything in only national levels.
So, how can gender be budget allocated to sub-national level more effectively to benefit gender equality? For donors and development partners, who used to contribute aid to the national level administration, what tends to shift towards sub-national democratic development to address violence against women?
Tong Soprach is a social-affairs columnist for the Post's Khmer edition.
Comments: soprach.tong@phnompenhpost.com